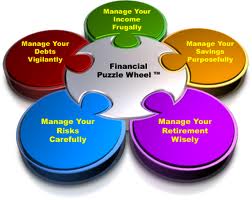 "Recreational shopping is the shortest distance between two points: You and Broke."
– Victoria Moran
—————-
By: Zy Marquiez
November 27, 2015
The season for the reason is on the horizon! Take your checkbooks out, credit cards, paper money, and everything else you're willing to sell to raise federal reserve notes!
All jesting over, in all seriousness, let's pump the brakes for a moment.
As a minor prelude, this post is not meant for everyone that purchases items during Black Friday. It's meant more for the mentality that has manifested itself around the Retail Rapture that is known as the appropriate and ominously named, 'Black' Friday.
Many people opt to carry out their christmas shopping during Thanksgiving Weekend. It's what some would call the unofficial beginning for Holiday shopping.
Shopping in it of itself is just purchasing a product. That is simple enough. However, what has taken place manifested via social engineering the last decade or so to increase sales [while real media household income has fallen, mind you] has shown what levels human depravity will sink too for the latest $5 dollar toaster.
Here are an assortment of reasons that recreational Black Friday Shopping should be carefully pondered.
Saving money is not a bad thing. However, not all of the products shown are in fact the cheapest price points you could get them at if one were carrying out research of those latest products.
If you are an in-person shopper, the increase density of people that some of those shopping centers and stores have also seemingly proportionally increased the level of violence as well.
The video below details this issue rather well:
Dovetailing with that is the mindless consumerism of products purchased which people did not need in the first place. If you need something, really need it, great. Purchase it. Save money. However, if you're maxing out credit cards [and hopefully not paying interest, because if you are, then the items purchased really aren't as cheap as many people make them out to be if you're going to be paying interest for months] then that might not be the most prudent thing to do. And if you're following the crowd – literally – then that's even worse.
The above are not judgements, these are observations of events taking place. If people want to spend money on gifts, sweet. If they want to go to places where they run the increased risk of violence given the mental me-first attitude of many in the populace, all good. If they want to put themselves in financial positions that are detrimental to themselves, fine. But the highly ironic is that many [most?] of these people that are spending money aimlessly in Black Friday and during the holidays, are the same people that will throw Corporations under the bus, when in fact they are the ones funding them. That's not being apologetic for the corporations, but the Corporations and the shadows behind them have power because of mindless consumerism, and Black Friday is the epitome of income/profit generation for corporations. It's highly hypocritical to want a better world, and then fund the very corporations that will and have thrown the population under the bus hiking prices needlessly, not having wages keeping up with cost of living, shipping jobs over sees, so on and so forth.
It isn't surprising that America has become the posterchild for financial ineptitude, but that's in large part due to indoctrination, propaganda that's fused at the outset with poor schooling, which does not cover intelligent financial planning [gee, wonder why?].
Why would the comptrollers want you to know how to handle your finances? That would mean less profits for the corporations that would do anything, and often do, for profit, and less market share that can be tapped.  Furthermore, that has lead to a significant decrease in savings, increase in large debt expenses, half the country making about equal or less than $27,500 per year, stagnant income growth for many American families, less assets per family/individuals, and vastly smaller amounts of retirement income/savings that has lead to most folks leaning on social security as their main income stream.
How can one move forward, how can one live a better life, a healthier life, how can one break away from the matrix of control if someone chooses to give it energy in every which way? It's an impossibility.
With that said, what are our options? We can choose to play their latest game, or we can pull the plug.
The choice is yours. It always is.
Let us part with this:
"The only way to deal with an unfree world is to become so absolutely free that your very existence is an act of rebellion."
– Albert Camus